Heading up a small design and UX team I oversaw the ongoing digital design requirements across the two core business areas, Consumer and Business.
I put a lot of effort into developing the design system/asset library and helped shift the visual style into a bolder, fresher place while being faithful to O2's well-established brand.
Key highlights include designing a completely new Business e-commerce platform built on SalesForce and managing partner agencies TribalDDB & VCCP on several high profile redesigns across the O2.co.uk site.
  

O2 Business Redesign Project 
The tired looking and confusing legacy O2 Business customer website (as shown here) was desperately overdue a redesign to bring it in line with the rest of the recently refreshed consumer-facing O2.co.uk.
Non-responsive templates, poor way-finding between each specialist business area along with a confusing journey via the e-commerce shop that took customers to a completely different platform were just some of the hurdles we had to overcome.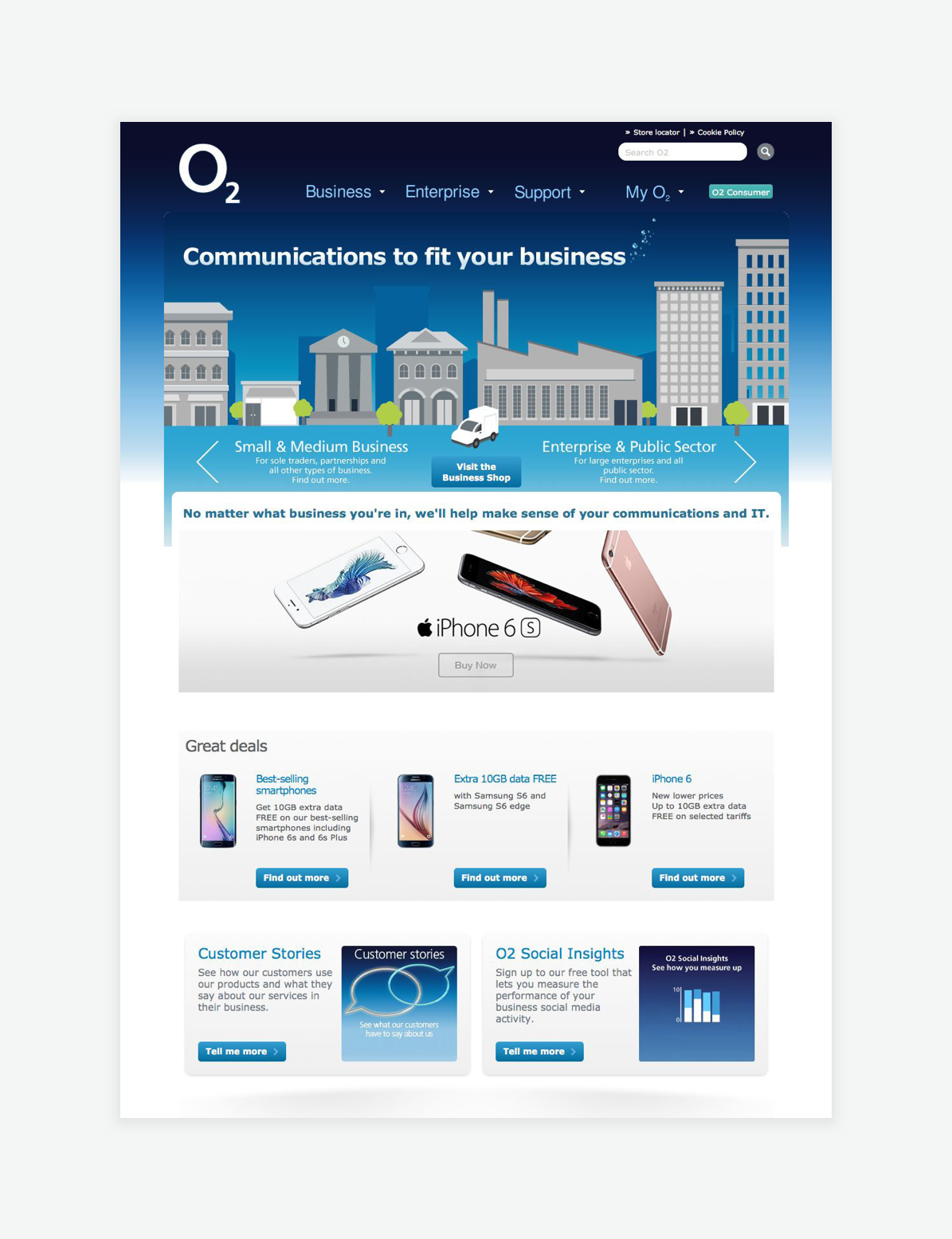 Called 'Attract & Engage' the new Business website enabled customers to easily browse products while having a clear single sign-on journey to the e-commerce shop.
Clear callouts to the three Business types made customer self-selection far more accurate.
We also developed a set of new brighter brand colours for specific key areas.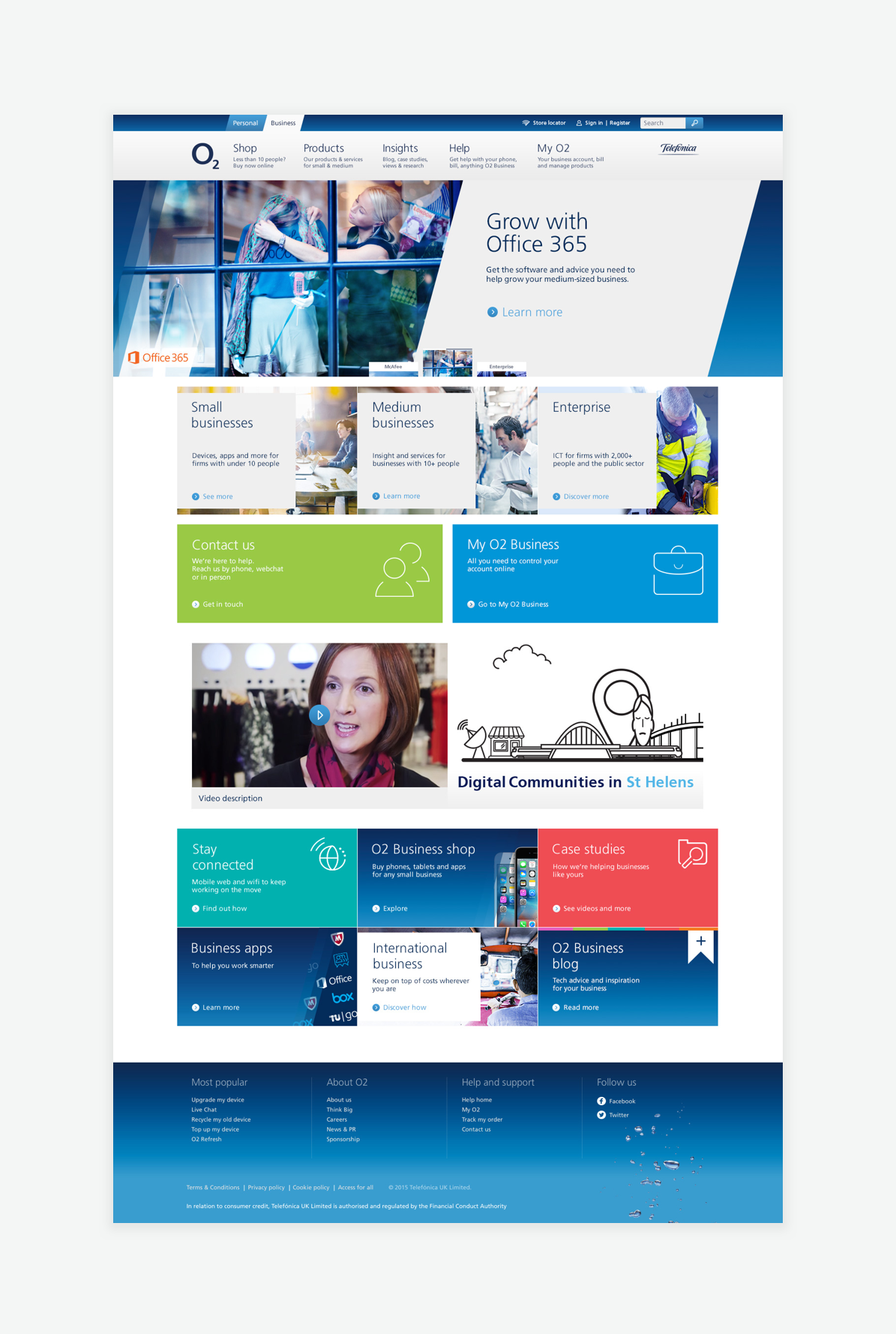 Built using a responsive template framework.